Hours
Basilica (Sepulchre of Saint James the Apostle)
Every day, from 7 am to 9 pm.
Museum (visits to the permanent Collection / Gelmírez Palace / Portico of Glory)
Monday to Sunday, from 10 am to 8 pm.
Archive – Library
From Monday to Friday, from 9:30 am to 1 pm (researchers)
Pilgrim's Reception Office (rúa Carretas, 33)
From 10 am to 6 pm.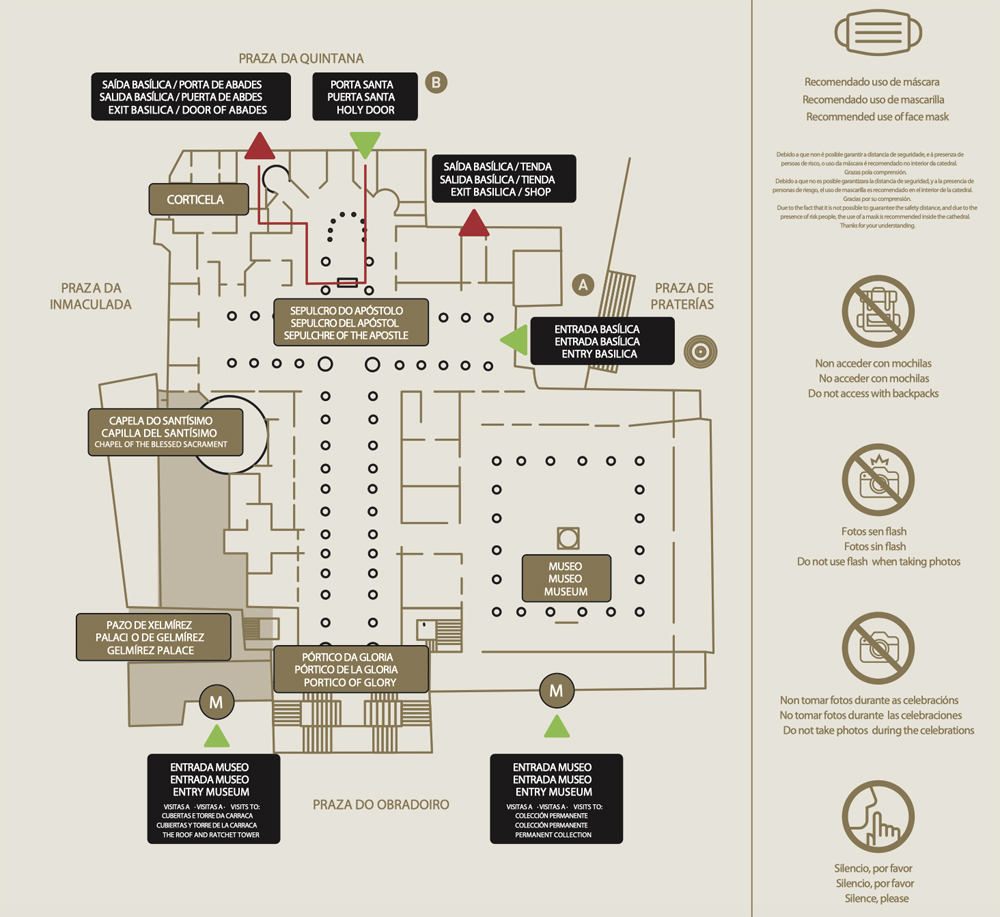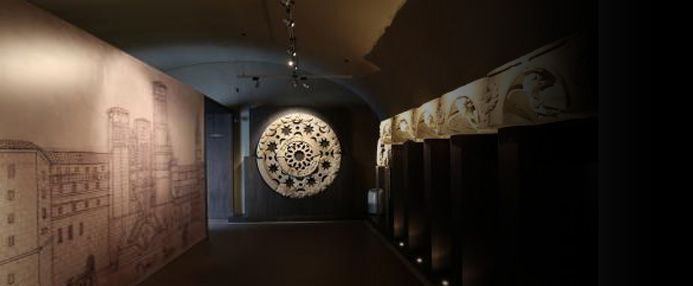 Visits to:
>Permanent collection – Cloister – Treasure and Relics' Chapel.
>Xelmírez Palace.
>Portico of the Glory.
>The roof and Ratchet Tower.
>Church of Santa María de Sar.
Audioguides
The interactive audio guide of the Cathedral of Santiago and its Museum  offers a more complete visit experience, with explanatory audios, historical images, videos and high quality photographs. It includes several itineraries and an interactive map of the monument. In addition, buying this guide you can access the content whenever you want from your mobile device.
Available in 4 languages
español | français | english | galego.
It includes subtitling of all audio units in the available languages.